This article only concerns games for Windows Phone 7.
Games are a big feature of Windows Phone 7. Xbox Live is integrated into the operating system, so that many features available on a Xbox 360 or PC are also available on the phone in some form. It was reported that 25% of applications developers are creating for Windows Phone 7 are games.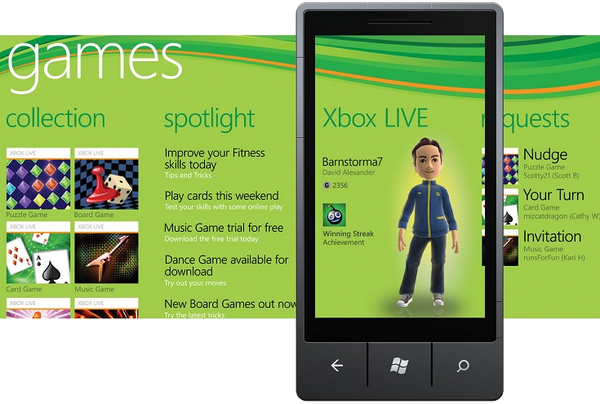 Games that are Xbox Live-enabled are symbolised by the
icon.
Ad blocker interference detected!
Wikia is a free-to-use site that makes money from advertising. We have a modified experience for viewers using ad blockers

Wikia is not accessible if you've made further modifications. Remove the custom ad blocker rule(s) and the page will load as expected.